Cooperation under the Paris Agreement
Last updated:
The Paris Agreement was adopted in December 2015 and entered into force in November 2016. Countries around the world, including Sweden, have since 2015 been working on the rulebook for the new agreement. The Paris Agreement rulebook was adopted in 2019 in Katowice, Poland, but rules regarding international climate cooperation are still under negotiation. When countries reach agreement on this section of the rulebook, international cooperation as outlined by the Paris Agreement Article 6 can begin.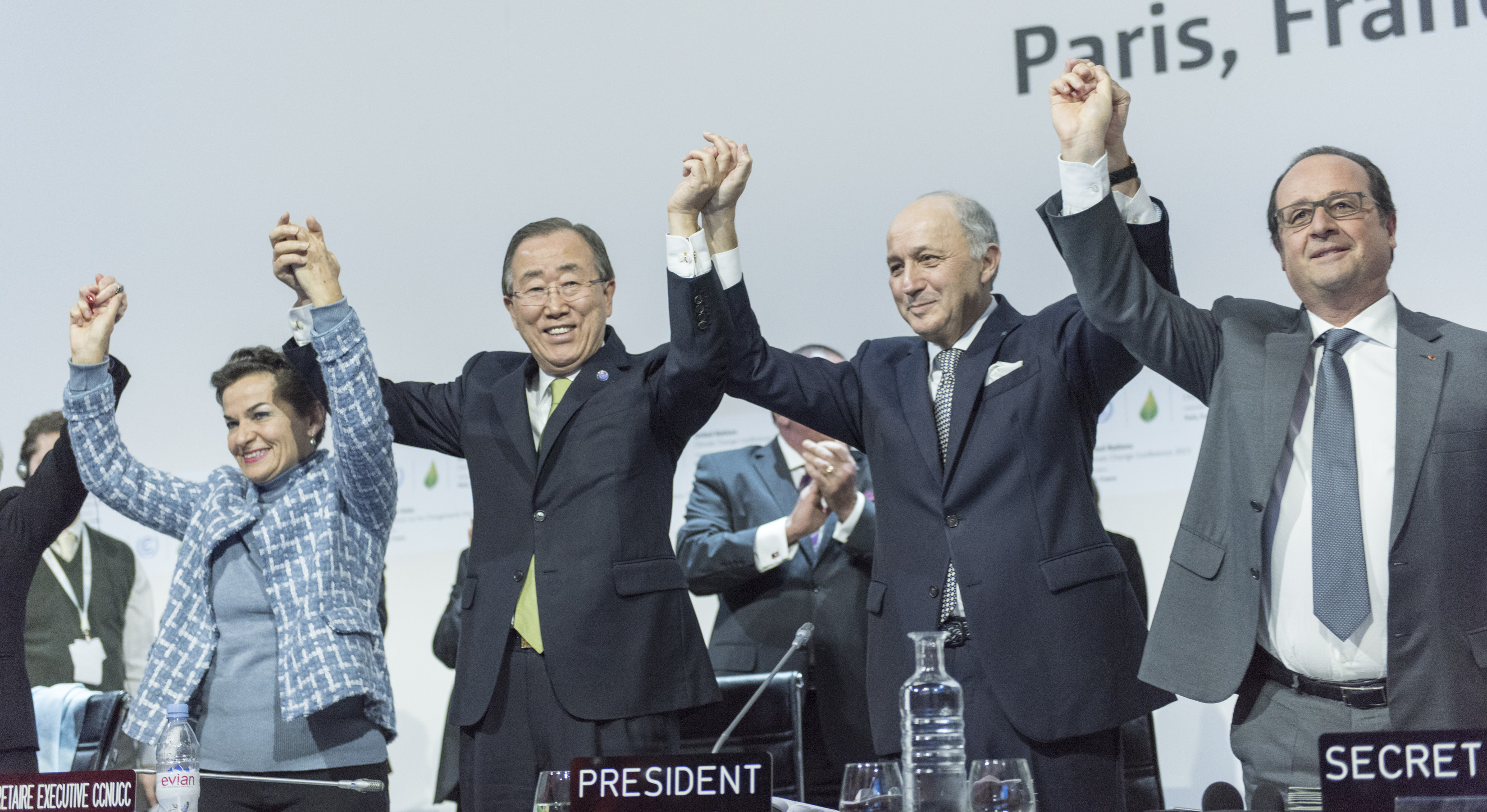 UN Photo/Mark Garten
Within the Paris Agreement, all countries have drawn up their own nationally determined contributions (NDCs), setting individual targets for emission reductions.. As opposed to the Kyoto Protocol, all countries under the United Nations Convention on Climate Change (UNFCCC) now have a common cause to undertake ambitious efforts to combat climate change. The long-term target of the Paris agreement - to limit global warming to well below 2 °C compared to pre-industrial levels, aiming for 1.5 °C - requires countries increase their ambition over time. This means that countries are expected to update their NDCs once every five years.
The Paris Agreement's Article 6 recognizes the possibility for voluntary cooperation among countries in order to raise their ambition.The rules for such cooperation are nevertheless still under negotiation. The Swedish Energy Agency have commissioned by the Swedish government to finance initiatives that develop new types of international cooperation under the Paris Agreement, especially under Article 6.
---