Iceland invests SEK 670 million in Swedish energy innovation
In connection with EU and Trade Minister Ann Linde's visit to Iceland on 26 to 27 June, she launched an innovative geothermal heat power plant, which Swedish Climeon has delivered.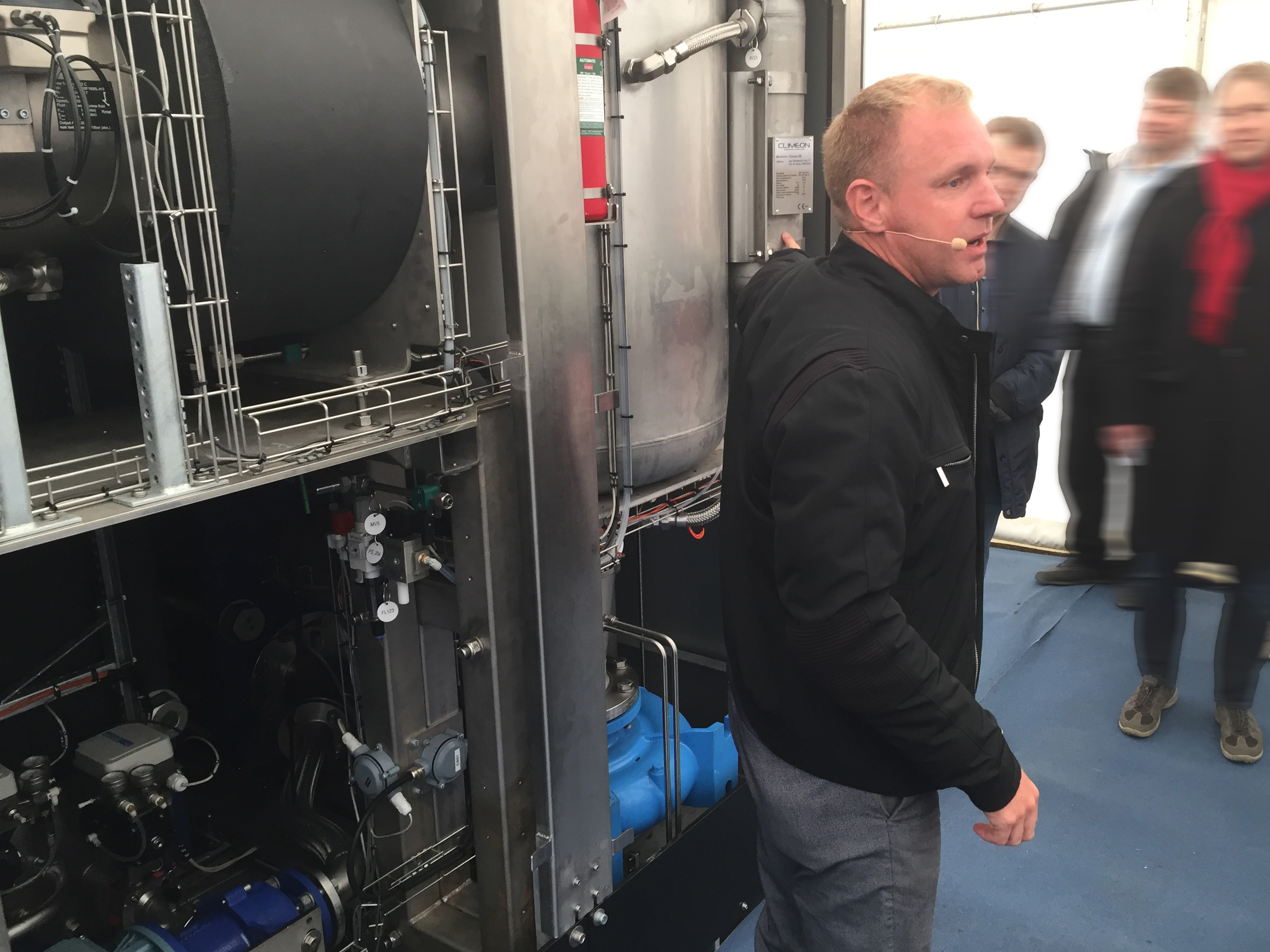 Thomas Öström, CEO Climeon, demonstrates the Heat Power module in Iceland. Photo: Mikael Fjällström
The innovative geothermal heat power plant in Fludir is a collaboration between the Swedish company Climeon and the Icelandic Varmaorka.
Climeon is one of many exciting innovative companies that the Swedish Energy Agency supported from research, business development to internationalization. Climeon's business concept contributes to increasing the share of renewable energy as well as use the existing energy more efficiently.
Through its unique and patented solution Heat Power, which produces electricity from low-temperature heat, Climeon can utilize waste heat from raw materials industries, large ship engines, and also produce renewable electricity from the Earth's heat, known as Geothermal Heat.
-In 2017, sales really took off. Iceland placed an order of 100 Heat Power modules for geothermal heat power - an order worth 300 million. This has now been expanded to a total of SEK 670 million, says Thomas Öström, CEO of Climeon.
Climeon's biggest potential for the future lies in producing geothermal thermal power. This was initially thought of as a future venture. But now the market has gained momentum through the great Iceland order and subsequent orders in the US, Germany and Canada. Geothermal heat power is similar to ground source heat, but taken from a greater depth and hence higher temperatures. From this heat power, green electricity is produced.
-In order to reach the vision of a sustainable energy system, it is crucial that the companies we fund reach the market, that is what our mission is about. We are pleased about the development that is taking place in the company and the order they received. Converting low temperature heat to electricity is very relevant in relation to the transition to 100 percent renewable and towards a more decentralized energy system, says Charlotte Lejon, Unit Manager at the Energy Agency.
---