Virtual pilots for Article 6
Article 6 of the Paris Agreement offers an opportunity for international cooperation to raise global mitigation ambition. Done right, taking environmental integrity and sustainable development into consideration, there is potential for cost-effective climate action with substantial co-benefits.
How to "do it right" has been widely discussed on a theoretical basis, but sparsely tested in real-world conditions. We believe that the best way to visualize and understand the challenges and opportunities of Article 6 is to test, pilot and learn by doing.
The Swedish Energy Agency has commissioned nine virtual pilots to be developed in seven different countries (see map). Based on actual data and policies (including Nationally Determined Contribution, NDC) the virtual pilots present examples of how different mitigation activities could be designed under Article 6, under different country-specific settings.
Each pilot has resulted in a report presenting a fully developed blueprint of a mitigation activity in a real-world setting. The virtual pilots offer an overview of the most important aspects (technical, financial and legal) that would need to be addressed for an Article 6 transaction to be implemented.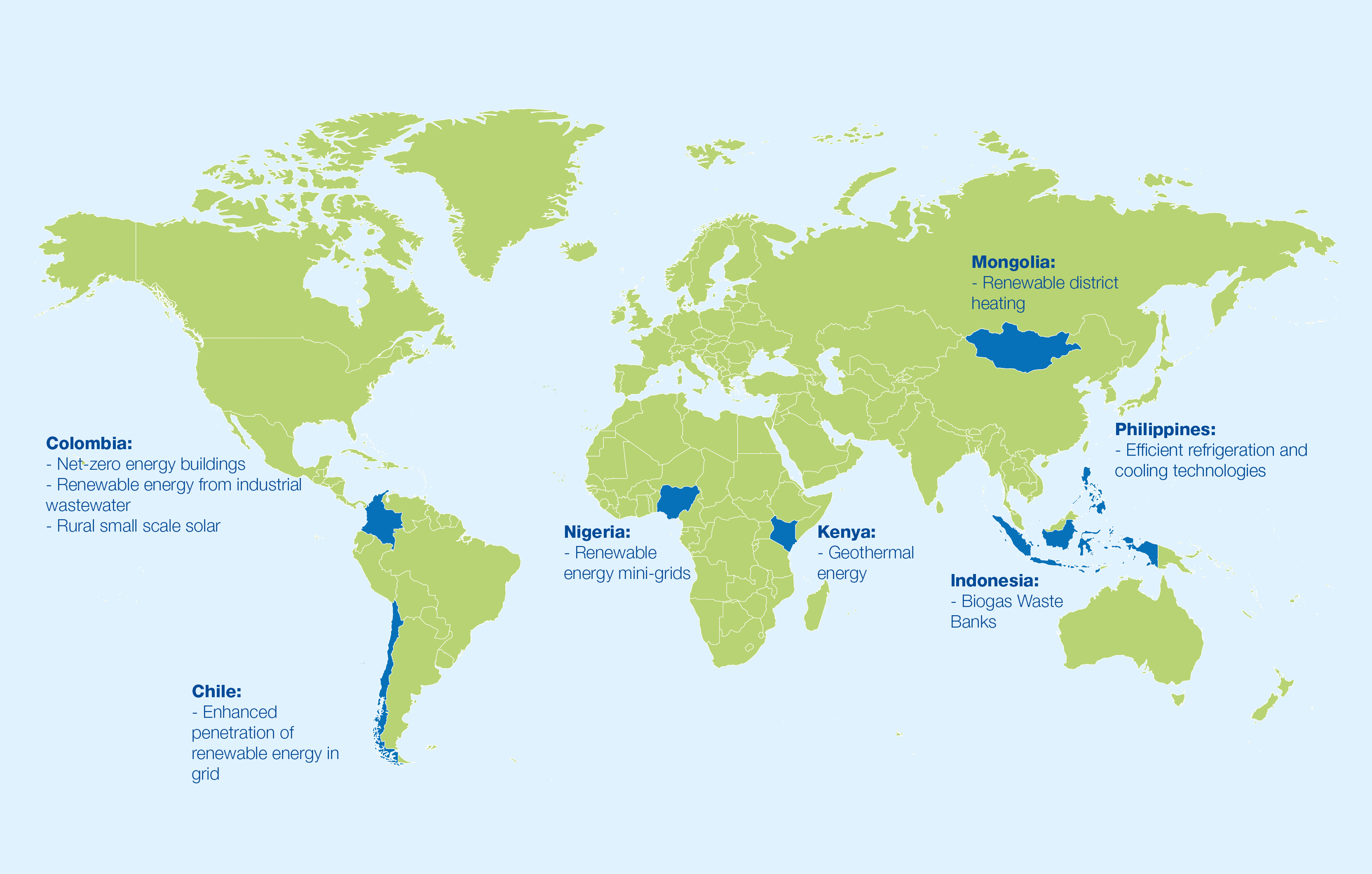 Figure: Virtual Pilot studies have been conducted in seven countries
The virtual pilots illustrate complexities and challenges, as well as opportunities and possibilities, in Article 6 cooperation. By providing concrete examples, the virtual pilots can inform and contribute to the ongoing discussions regarding the Article 6 rulebook.
Whereas each pilot has its specific characteristics and requirements, some general conclusions can be drawn.
Some of the key findings
Baselines used for crediting thresholds should be dynamic and conservative
Due to the many sources of uncertainty (data quality, NDC development, policy development and various assumptions), baselines should be set conservatively and updated frequently. Baseline updates could also be made ex-post, with improved data.
Cooperation under Article 6 requires reliable data
In many instances, improvements are needed when it comes to national emissions data and baseline setting, which in turn requires well-functioning systems for monitoring, reporting and verification. In cases of low data quality, measures should be put in place to secure environmental integrity. Such measures can be discounting of emission reductions and setting more conservative baselines.
Cooperation under Article 6 should be characterized by a long-term engagement
Safeguarding the environmental integrity of an Article 6 cooperation will, at this early stage of development, require the development of methodologies, governmental infrastructure and functions and the establishment of systems for monitoring, reporting and verification (MRV) etc.
Therefore, an Article 6 cooperation should be a long-term engagement rather than just a transaction of internationally transferred mitigation outcomes (ITMOs). Ambition and engagement among all stakeholders is crucial.
Cooperation under Article 6 will likely require large-scale and combined efforts
Therefore, when finance from different sources are combined, the resulting emission reductions should be attributed appropriately. This requires a clear understanding of the intended impact of all the activities pledged and implemented by the country. Correlation needs to be established between activities and emission reductions, which may prove difficult in practice. A clear road map for NDC implementation is a first step to overcome this hurdle.
NDC targets may need to be processed
To enable additionality tests and make corresponding adjustments possible, NDC targets may need to be converted to a consistent metric, disaggregated to sectoral or sub-sectoral level and constructed as multi-year trajectories.
Private sector engagement is crucial for enhanced ambition and sustainability
For this reason, activities must be financially sustainable over time and efforts must be made to ensure trust, predictability and clarity.
Road maps and long-term development plans for NDC implementation should be in place
As cooperation under Article 6 must result in emissions reductions beyond the unconditional NDC target, a well-founded plan for NDC achievement is a necessary precondition. For parties that have not set an unconditional target, a conservative assumption regarding the country's business as usual emissions trajectory is essential.
The conclusions presented above have been drawn by the Swedish Energy Agency alone.
Report summaries or policy briefs
---