Amzur technologies – winner of the Intelligent Energy Management competition
Last updated:
Amzur Technologies' smart energy meters increased Glava Energy Center's battery use by 153% and reduced consumption from the grid by 45%.
In 2016, Raymond Kaiser at Amzur Technologies heard about the Intelligent Energy Management competition, the purpose of which was to find energy system solutions for buildings producing their own solar energy. The solution needed to ensure that a greater proportion of solar electricity could be used in the building where it was produced, for example by storage and steering energy consumption to times at which most solar electricity was being produced.
Based on the needs analysis, a team from Amzur Technologies began work on developing a smart energy meter to meet requirement specifications. The solution went on to be one of the winners of the competition and has now completed the test phase with needs owner Glava Energy Center outside Arvika.
"In total, grid consumption was reduced by 45%, while battery and photovoltaic consumption increased by 153% and 58% respectively. Thanks to the new control system, the building can now utilise more of its in-house solar energy and sell electricity to the grid when it is most financially advantageous," says Magnus Nilsson, site manager at Glava Energy Center.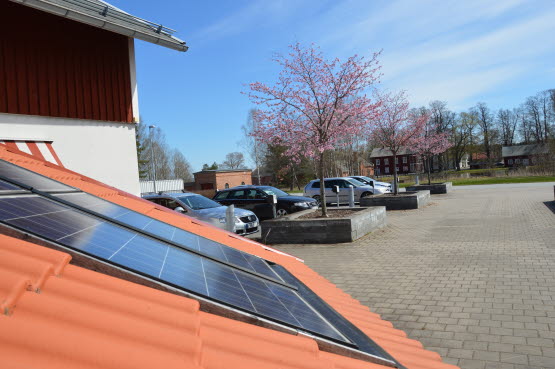 Glava Energy Center employs 8 kW rooftop photovoltaics, with energy stored in batteries and a 350 V DC grid for ventilation, lighting and refrigeration. Amzur Technologies' smart energy meter is modular and uses standard components with an open source code that allows cloud storage of data and rapid development work. The system is linked to the building's existing supervisory control and data acquisition (SCADA) system for controlling photovoltaics, battery storage, electric vehicle charging, etc. and load control and switching between external and internal power grids to manage and optimise the energy flow between Glava's various components. The project took approximately two years for innovation, measurement, matching, testing and evaluation. It has resulted in a better understanding of energy systems, valuable contacts and new markets.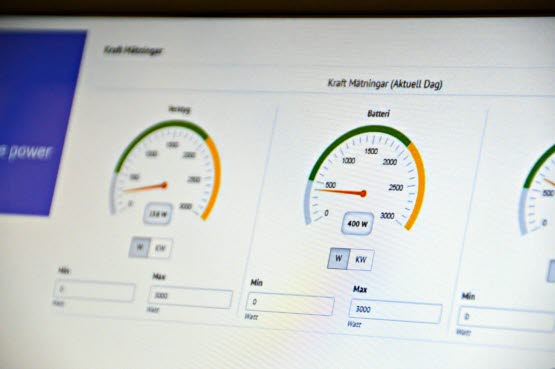 "Sweden is an extremely interesting market for us to enter, and I was very impressed by the Intelligent Energy Management competition and the country's policies regarding climate change. The European market is much more mature and developed in terms of sustainable energy that the US market," says Raymond Kaiser, director of energy management systems at Amzur Technologies.
Raymond Kaiser's tips for others looking to participate in similar competitions:
Try to prioritise the various competition criteria so you know where to focus.
Choose your team based on who best suits the various solutions. Engage external expertise where necessary.
Take advantage of the contacts you make.
Amzur Technologies
Amzur Technologies is an American IT company founded in 2004. In 2014, the company began to increasingly focus on energy consumption issues, employing Raymond Kaiser who had previous experience in the field. Today, the department has 12 employees working on various modules and applications to monitor, manage and control the distribution of energy resources in large buildings, both locally and remotely.
---