This may give you food for thought as an employer buying business travel for your staff
Last updated:
A Challenge from Sweden's project Sustainable Mobility as a Service works to ensure that employers are able to offer business travel as a seamless service by taxi, public transport and bicycle.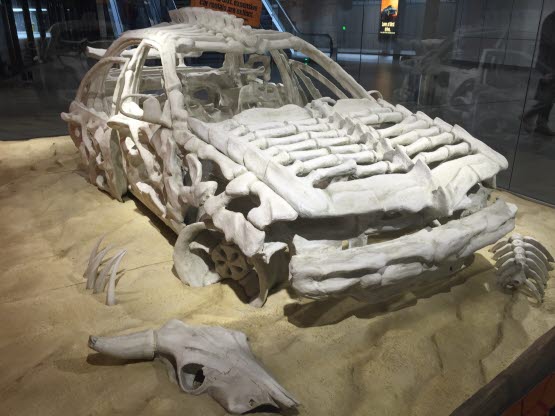 Our daily travel by private car has a major impact on the planet and we need to identify new and convincing fossil-free alternatives; however, changing people's behaviour is difficult and requires both incentives and support. If we are to succeed, we must identify sustainable solutions that adapt to people's various needs, preferences and circumstances. Journeys are crucial to everyday logistics, meaning that any alternative service must be safe, reliable and accessible.
Job-related travel accounts for the majority of car journeys undertaken in Sweden and therefore a considerable proportion of our total greenhouse gas emissions. The type of vehicle used has a huge effect on the level of emissions. Those who are used to travelling on business and to and from work by car are also inclined to choose their car for private travel. Many employees currently have company cars or the use of a company vehicle, which generally still run on fossil fuels. In order to purchase more sustainable business travel, it is important to set goals that are anchored within the company and management group.
Jesper Johansson, operational project manager for Sustainable Mobility as a Service, has helped many of Sweden's largest private and public-sector employers to change their employees' commuting and business travel habits in order to achieve climate goals, cost-savings or occupational health targets.
Among other things, Jesper helped IT company Atea to achieve a reduction in emissions from business travel of 21%, while simultaneously reducing travel costs by SEK 10 million per year. This was achieved by setting clear goals and working in a structured, systematic manner using the CERO method.
Climate and Economic Research in Organisations (CERO) is based on a transparent and manageable model developed through research and practical application at KTH Royal Institute of Technology in Stockholm. CERO equips companies and large organisations with tailor-made, financially optimised strategies and action plans for achieving climate goals through efficient business travel and meetings. CERO is adapted to work as a decision-making basis for workshops in which employees and management agree on optimal measures based on current circumstances and employee preferences.
Vasakronan reduces greenhouse gas emissions from employees at Kista Science Tower and Kista Entre with the help of CERO.
Fabege and Vasakronan are two property companies with a progressive outlook within their sector. They have made changes to their own business travel and help their tenants at Arenastaden, Kista Science City and Lilla Bommen to prepare action plans to reduce greenhouse gas emissions from business and work-related travel. Companies such as IBM, Telia, Microsoft and Oracle have thereby reduced their own CO2 emissions by over 20%. Faberge will also be implementing a similar process for all 20,000 people working in Arenastaden.
Jesper Johansson's five things to consider when buying business travel:
Implement long-term, structured, systematic activities. Create a culture of increased remote meetings, for instance online and telephone conferencing.
Offer all employees the necessary technology to do this. This may include simple measures such as making all meetings booked via Outlook online meetings by default.
Choose train travel for all journeys shorter than 500 km. Be extremely restrictive with regard to domestic flights.
Ensure that your employees enjoy attractive opportunities for job-related travel by a means other than private car; for example, carpooling, cycle loans, electric scooter or public transport.
Work with internal competitions and challenges to increase engagement among employees.
---