Swedish Energy Efficiency in Indonesia
Indonesia faces major challenges with a growing economy and large population that is rapidly urbanizing. Therefore, Indonesia is seeking cooperation with countries such as Sweden that have come further in the transition to a sustainable society. Sweden has many companies with energy-efficient solutions that are relevant to Indonesia.
Sweden has since the 1970s been at the forefront when it comes to creating sustainable energy solutions. Today, more than half of all energy produced in the country comes from renewable sources and almost all electricity is fossil-free. Behind this endeavor lies a strong willingness to develop, not least among Swedish entrepreneurs who are driving the development in energy efficiency, smart electricity networks and resource management.
One such innovator is Klas Berglöf. During the 1980s, he discovered that there were no practical measurement methods for energy efficiency in heat pumps and therefore developed his own measurement method to solve this. As a result, in 2004 he founded the cleantech company Climacheck, which today offers solutions for optimization of heating, cooling and air conditioning systems.
– Our customers buy analysis systems based on PC programs or the Cloud service Climacheck Online, where you can monitor how your system functions from your mobile or computer, says marketing manager Niklas Berglöf.
Great potential for energy efficiency
Using ClimaCheck's measuring tools, one can analyze how the heating, cooling and air conditioning systems perform in relation to a system without losses. By adjusting operating parameters, one can optimize a heating and cooling installation and often reduce its energy consumption by between 10 and 30 percent.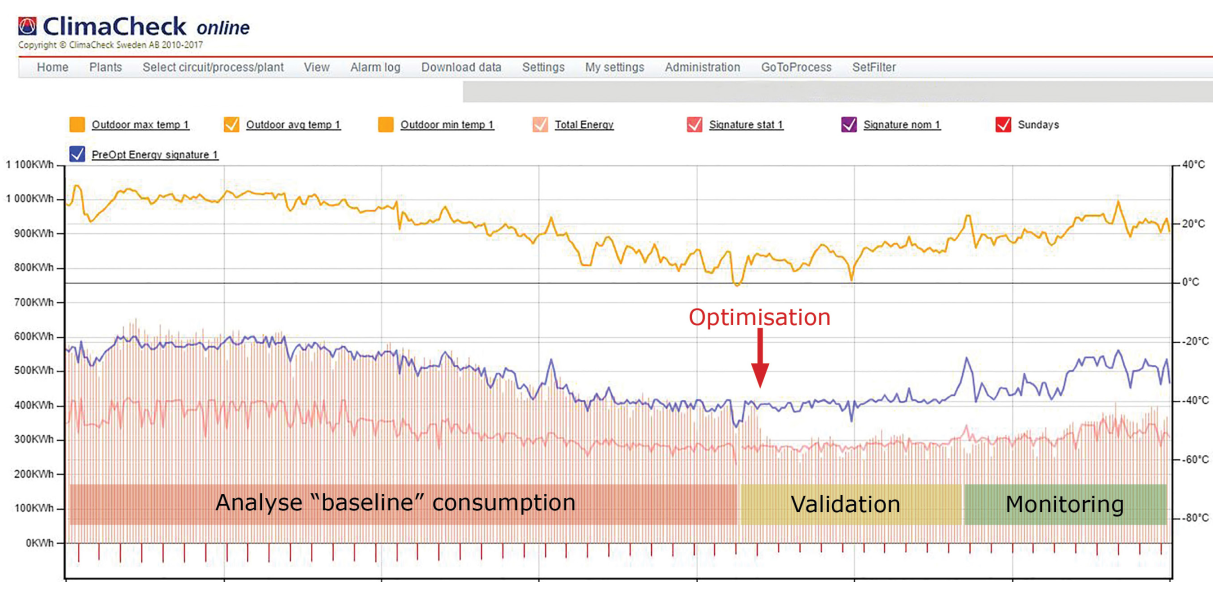 Photo: ClimaCheck. Click to enlarge
During its participation in the Business Accelerator Program Indonesia, the company works primarily with getting in touch with local partners who want to represent their climate-smart technology in the Indonesian market.
Niklas Berglöf believes that Climacheck's technology could lead to major energy efficiency improvements for the country.
– This region has a huge and fast-growing market for air conditioning. WWF has made a calculation that concludes that if we reach half of the air conditioning market, carbon dioxide emissions will decrease by 72 million tonnes a year.
Make windows climate smart
Another Swedish energy innovation is the company Grundels. Their solution is as simple as it is brilliant. By upgrading the existing windows in a property with site-mounted insulating glass, not only reduces the building's energy consumption by 20 percent – it can also reduce noise from outside. In addition, the technology is 70 percent cheaper than inserting new windows.
Grundels was originally founded as a painting and renovation company. Today, it offers industrial manufacturing of the climate-smart window upgrade system. One of the great advantages of the system is that it can be installed without major impact on buildings.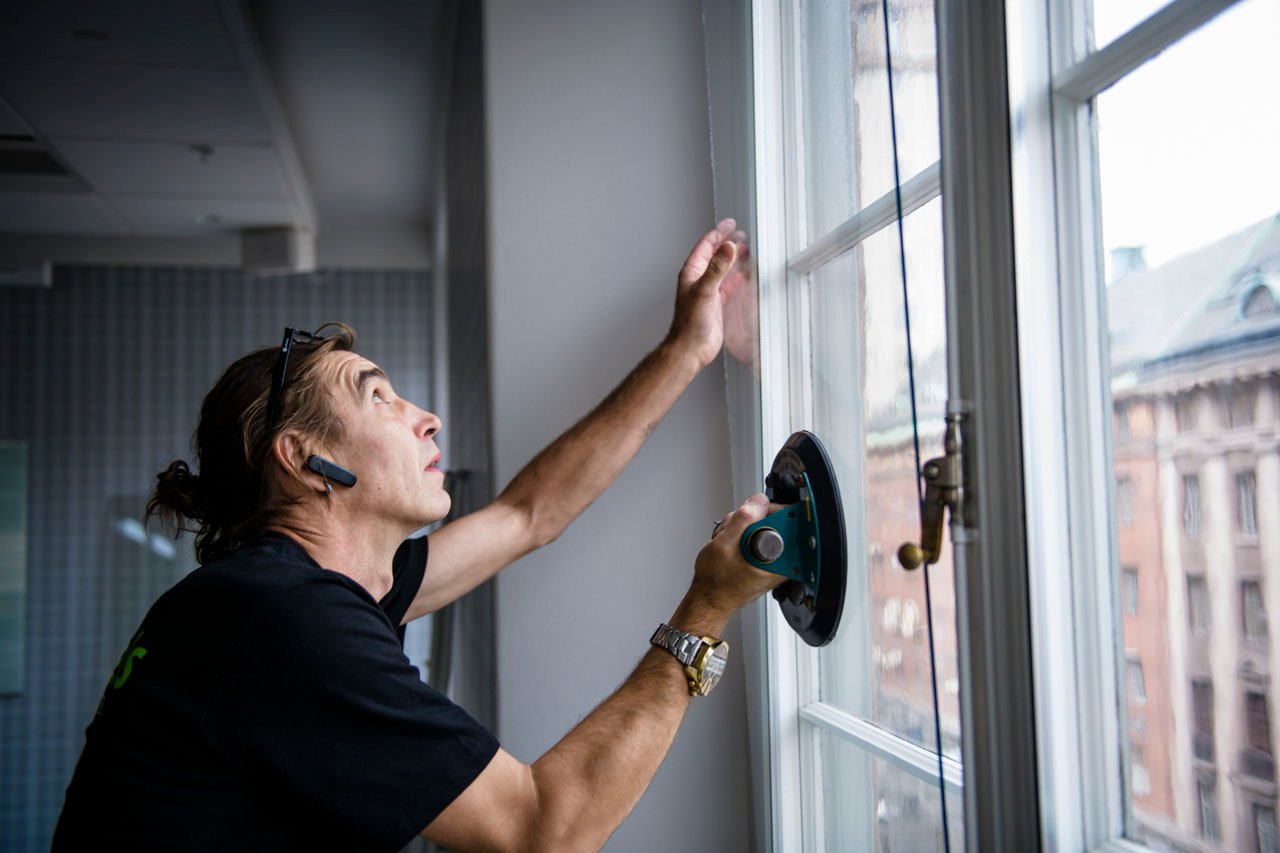 Photo: Grundels
–Several public building owners use our solution, not least when renovating cultural-marked buildings, because we do not make any visible impact at all on the properties that we are making energy-efficient, says Lars Atterfors, Business Area Manager at Grundels.
The combined energy and cost savings make their window systems an attractive alternative for growing countries that strive for sustainable expansion. Lars Atterfors has great expectations for the market visits in Indonesia because he believes that Grundel's windows can perform even better in the country's warm climate, as more energy is needed to cool down a building than to heat it up.
–I hope to get a cooperation with a university to verify how much energy our windows can save in warmer climates. We have measured values that show how well our windows work in colder climates. They probably work even better in a warmer climate, says Lars Atterfors.
Business Accelerator Programme Indonesia – BAPI
The Swedish Energy Agency's and Business Sweden's Business Accelerator Programme Indonesia (BAPI) aims to create new business opportunities and an increased knowledge exchange that can contribute to Indonesia's transition to a sustainable energy system.
---