Investment in climate-neutral methanol production at Perstorp is supported by the Swedish Energy Agency
The Swedish Energy Agency grants the chemical group Perstorp just under SEK 295 million. The chemical group Perstorp will, in cooperation with Fortum and Uniper, invest in a plant to produce climate-neutral methanol. The goal is to reduce carbon dioxide emissions across the entire value chain by approximately 500,000 tonnes per year. This project is part of the Industrial Leap programme, which supports the industry's transition to net zero emissions.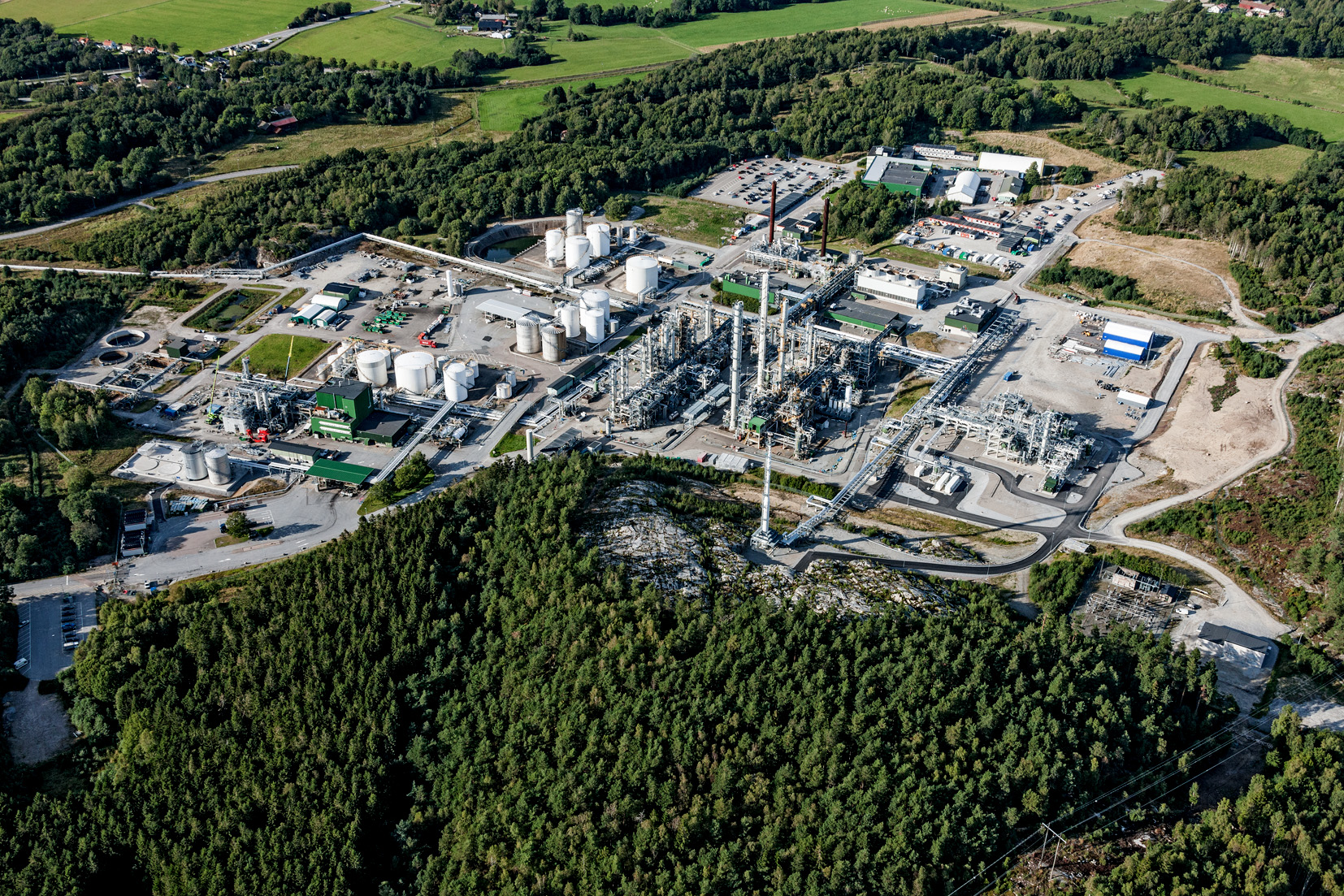 Photo: Perstorp Group
The ambition of the project is to replace the 200,000 tonnes of fossil methanol that Perstorp buys for production each year, with self-produced climate-neutral methanol that is produced by utilizing residual streams and capturing and using carbon dioxide from production. Together with a new electrolysis plant and biogas, the plant will produce 200,000 tonnes of sustainable methanol annually.
– It is crucial for society's transition and the goal of reaching a circular fossil-free welfare society, that we accelerate the use of new innovative green technology on an industrial scale. That is why this investment is strategically important, says the Swedish Energy Agency's Director General Robert Andrén.
The investment in the facility at Perstorp, which includes a large-scale electrolyser, is also an important step in the development of the hydrogen area in Sweden and can contribute to building up knowledge and dissemination.
– We are glad that the Swedish Energy Agency sees Project Air is an important project which has a major positive impact on industry, and thus Sweden´s transition. Through this support, we are one step closer to being able to switch the chemical industry from fossil materials to circular production, says Jan Secher, CEO of Perstorp Group and the initiator of the project.
About the project
Project Air takes the industry one step closer to climate neutrality through circular production methods. The project is a collaboration between Perstorp, Fortum Sweden and Uniper. The Swedish Energy Agency's support of just under SEK 295 million corresponds to 14 percent of the project's costs. The companies are also seeking support for the project within the EU Innovation Fund. Announcement from the fund is expected during the last quarter of 2021. The plant is planned to be operational in 2025 and will then reduce carbon dioxide emissions by approximately 500,000 tonnes per year, which corresponds to Sweden's all domestic flights.
---