Great opportunities for Swedish cleantech in India
Did you know that the Swedish Energy Agency has supported over 60 Swedish companies in expanding to India? Two of them are Enerpoly and Ecoloo Group.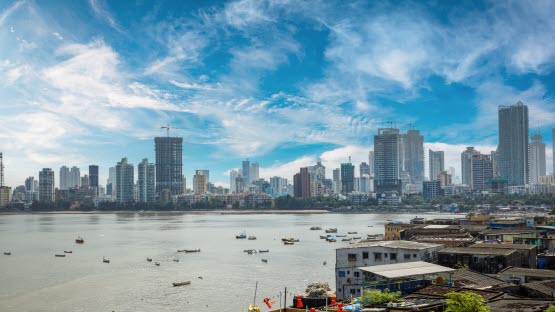 India Sweden Innovations' Accelerator has been operating in India for 10 years.
The Swedish Energy Agency's country program for India has been operating since 2012 and aims to help Swedish cleantech companies enter the Indian market. The program is focused around three delegation trips to India, including professional counselling, strategy, planning, and workshops focusing on the Indian market.
"India is one of the world's largest markets with a fast growth rate and ambitious sustainability and climate goals. Swedish companies are an important piece of the puzzle here, they can deliver energy solutions that speed up the transition in the country", said Lisa Olin, business developer at the Swedish Energy Agency.
Enerpoly ready to conduct pilots in India
During their first delegation trip, Enerpoly met several actors interested in conducting pilots to test and develop their innovative zinc-ion batteries in the Indian market.
"India Sweden Innovations' Accelerator is a well-coordinated platform to showcase our battery technology to relevant Indian companies. Entering a market like India is a complex undertaking, and this accelerator has propelled our knowledge and connections in the country. We will continue dialogues and explore how to bring zinc-ion batteries to the Indian market", said Shrisha Balkur, BMS engineer, Enerpoly.
Ecoloo Group in collaboration with local actor
Ecoloo Group recently completed their participation in the India Sweden Innovations' Accelerator. With the help of the program, they have concluded a memorandum of understanding with a local actor, with the goal of starting to manufacture Ecoloo's innovative solutions on site in India.
"The program has provided us with the best experience, connections, KPI and great achievements", said Imad Agi, CEO, Ecoloo Group.
India Sweden Innovations' Accelerator is run in collaboration between the Swedish Energy Agency, Business Sweden and the Confederation of Indian Industries.
More information about our offer to businesses, commercialisation and investment promotion
---