LightingWeek 2021
We are all looking forward to the eleventh year of LightingWeek! Please find the dates and preliminary agenda below. The events are online this year, and in either in English or Swedish.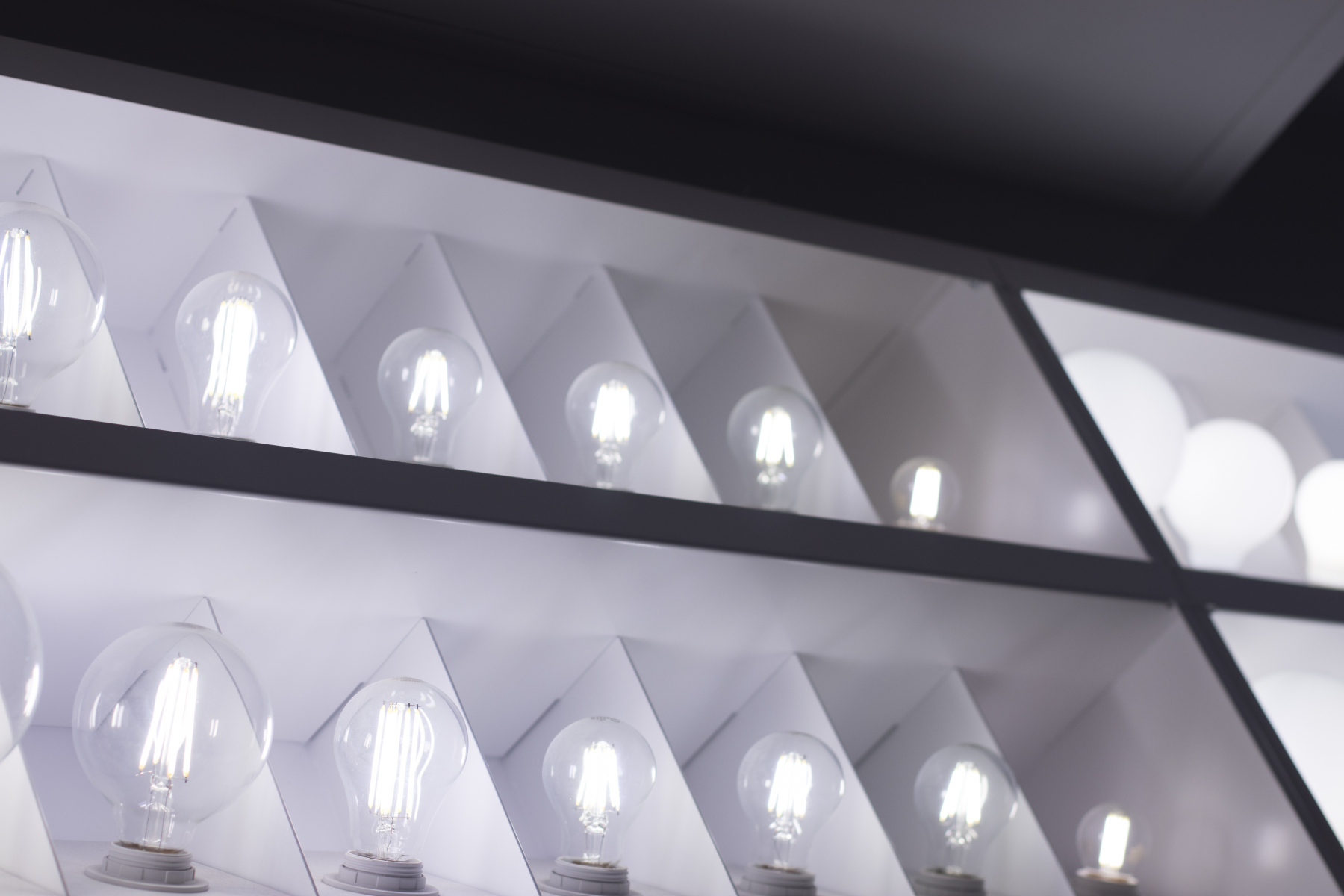 Agenda for the Swedish Energy Agency LightingWeek 2021
Chair, Christofer Silfvenius
Monday December 6
10:00–10:01 

Welcome to the Session, Christofer Silfvenius
10:01–10:20
How to define smartness in smart lighting? Prof. Georges Zissis, Université de Toulouse
10:20–10:40
Smart lighting and some environmental aspects of greenhouse lighting, Stuart Mucklejohn, Ceravision, UK
10:40–11:00
Artificial Intelligence for a smart greenhouse, Jorge Sollis, Karlstad University
11:00–11:20
Greenhouse examples in Sweden, Erik Wikström, Uvivo AB
11:20–11:40
Welcome to the rest of the LightingWeek, Christofer Silfvenius, Peter Bennich News about EU Ecodesign and Energy Labelling, Energy Efficiency Regulations in other regions, Circular Economy Action Plan
11:40–12:00
Opportunity to Phase Out Fluorescent Lighting at the Global Scale, Michael Scholand and Rachael Kamande, Clean Lighting Coalition
14:00–15:30
Load Balancing
14:00–14:20
Introduction to the day, Swedish Energy Agency
14:20–14:40
Load balancing at Enequi AB, Håkan Svärd, VD
14:40–15:00
The Interact City Solution, Hans Gyllner, Signify
15:00–15:20
Smart Street Lighting Project, Maria Holm, Stockholm Stad
15:20–15:30
Wrap up and end of day
Tuesday December 7
10:00–12:00
Nordic Lighthouse Day – Nordic collaboration based on the unique Nordic lighting conditions
Join the meeting: Launch Meeting - Zoom
Welcome and Introduction to the day, Swedish Energy Agency
10:05–10:15
Nordsyn LED-project, Lovisa Blomqvist, Swedish Energy Agency
10:15–10:35
Is there a Nordic Light? Dan-E Nilsson, Lunds University
10:35–10:55
KTH Architectural Lighting and Nordic Collaboration, Foteini Kyriakidou
10:55–11:15
Beyond the Grid Fund, Lighting Project Financing the Nordic Way, Ash Sharma, NEFCO
11:15–11:35
Prediction of Lifetime with Digital Twins, Janet Lin, IEEE Joint Nordic Reliability Chapter
11:35–11:55
Benefits of Nordic Daylight in Integrative Lighting, Werner Osterhaus, Aarhus University
11:55–12:00
Discussion and end of workshop
Wednesday December 8
13:00-15:00 (Central European), 15:00-17.00 (East Africa), 07:00-09:00 (US East
Energy Efficient Lighting and Appliance Business Opportunities in East and Southern Africa
Join the meeting: Launch Meeting - Zoom
13:00–13:10
Introduction to Developing vibrant markets for lighting and appliances in the EELA-project, Christofer Silfvenius, SEA & Fungai Matura, EELA
13:10–13:15
Resources for Policymakers to Transition Markets to LED, Michael Scholand, Clean Lighting Coalition
13:15–13:30
Challenges for Procuring Energy Efficient Lighting, Kelvin Odhiambo, Icopower-ESCO
13:30–13:40
Mingle in Break Out Rooms
13:40–13.55
Sustainable Lighting for All, Toby Cumberbatch, Cooper Union University
13:55–14:10
LED manufacturing in Zambia, Ehab Abdou, Savenda Electric
14:10–14:20
A menti-meter question
14:20–14:35
Example of Swedish Lighting Solutions, Andreas Bernet, Mareld AB
14:35–14:50
Off-grid Lighting Systems, Magnus Nilsson, Glava Energy Center
14:50–14:55
Key findings of challenges for municipal procurement of lighting in Windhoek, Namibia, Penti Paulus, Namibia University
14:55–15:00
Rounding up the best day ever!
Thursday December 9
09:00–09:20
Update process for the SEA Lighting Strategy, SWECO and WSP
09:20–09:40
Update from the EELYS R&D program, Swedish Energy Agency (SEA)
09:40–10:00
Earth Abundant Materials for lighting, Ludvig Edman, Umeå University
10:00–10:20
Circular economy project, Christoph Merschbrock, Jönköping University
10:20–10:40
Lighting and Energy Storage, Su-Ping Burman, Glava Energy Center
10:40–11:00
Lighting in Preschool, Tommy Goven, Svensk Ljusfakta
11:20–11:40
Lighting Procurement guidance project, ZeroWatt
11:40–12:00
Three EELYS projects and introduction to Light Collaboration Network (LCN):                           
- Flicker Explained Johannes Linden, Lund University 
- Pedestrian Outdoor Lighting, Ute Besenecker KTH, Maria Johansson LU
- SMILE and DOSE, Myriam Aries, JU
Friday December 10 - Consuming Circadian Light
15:00–15:40
Join the meeting: Launch Meeting - Zoom
Measuring the energy effectiveness of luminaires providing circadian-effective lighting, Mark Rea, Mount Sinai Hospital Light and Health Research Center
15:40–16:00
Opportunities and risks with integrative (day)lighting solutions: experiences from IEA SHC Task 61, Niko Gentile, Lund University
16:00–16:20
Putting Light on Circadian Rhythms - Are We All the Same, Frida Rångtell, Slumra AB
16:20–17:00
Social End of the LightingWeek. Bring your own favorite drink!
Tuesday December 14
09:00–13:00
Study visit to Swedish Energy Agency Testlab, KTH students (3 groups) to SEA
Collaborators
IEEE Smart Lighting Project
IEEE Sweden Society of Social Implication of Technology Chapter
Light Collaboration Network
Mount Sinai Hospital Light and Health Research Center
Stockholm City
UNIDO EELA
Register
Please register at konferensen...@energimyndigheten.se, and inform about the dates and sessions you would like to attend online and links will be emailed prior the event.
Questions are welcome to christofer....@energimyndigheten.se
Looking forward to seeing you!