Swedish solutions make Indonesian electricity grid more energy-efficient
Indonesia is one of the fastest growing economies in the world, with the ambition to change its energy system to a more sustainable and robust system. Through the Swedish Energy Agency's Business Accelerator Program Indonesia, Swedish companies have the opportunity to introduce their solutions to the Indonesian market. There is a great need for solutions that streamline the electricity grid, which three Swedish companies included in the program have discovered.
Indonesia is one of the world's fastest growing economies. Between 2015–2030, the country's energy needs are forecasted to increase by 75 percent and electricity needs are forecasted to triple.
At the same time, according to the Paris Agreement, the Indonesian Government is aiming at achieving 23 percent renewable energy in 2025 and having lowered carbon dioxide emissions by 29 percent by 2030.
Maintaining strong growth while restoring its energy system is a tough but not impossible, challenge. One of the keys to success is in the strengthened export cooperation with countries that have long experience of managing increased growth in parallel with climate-smart energy investments.
Since the 1970s, Sweden has been a pioneering country when it comes to developing sustainable energy solutions. The result? More than half of the country's energy production today comes from renewable sources, while most of the electricity production is fossil-free.
Thanks to the Memorandum of Understanding signed by the energy ministers of Indonesia and Sweden in February 2017, export cooperation between the countries is in full swing.
Reducing interference in the electricity grid
A Swedish company that hopes to contribute to Indonesia's energy conversion is Unipower, which started as a subdivision to ABB. During the early 1990s, operations were disconnected from the ABB Group and an independent company focusing on electricity quality was formed. Today, they focus on promoting their automatic monitoring system PQ Secure.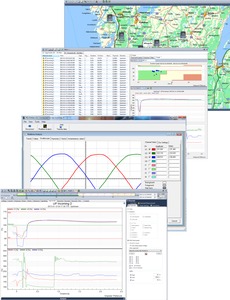 Photo: Unipower
– Traditionally, many players have used portable measuring equipment. It is a reactive way to work with interference in electricity networks. Our solution works a bit like the black box in an airplane, with the help of our measurement data you can see exactly what went wrong, says Anders Larsson, consultant in International Business development at Unipower.
The Indonesian geography consists of thousands of islands. This has led to a fragmented power grid, which has made it difficult to secure the electricity quality everywhere. When the country's population - and its energy needs - increase, this Swedish innovation could help Indonesian players to ensure the quality of tomorrow's electricity supply.
– There is a huge market potential for us in Indonesia. We want to be there when it is realized, says Anders Larsson.
Facilitates planned interruptions
Another Swedish company that is an expert in electricity network monitoring is dLaboratory. It was founded in 2015 to commercialize Dr. Magnus Acke's research in distribution networks. The company's main product is an application for incident analysis, which connects electricity networks to the cloud to be able to deliver automatic fault reports via smart phones, tablets and computers.
– This type of interference has always been a problem, the question was just how to collect and analyze data from the networks. Magnus Akke began researching it at Lund University of Technology already in the 1990s, says Patrick Accord, sales representative at dLaboratory.
The Swedish company's smart interference analysis offers a basis for decision-making for network companies that want to work proactively and reduce their SAIDI (System Average Interruption Duration Index), that is, the sum of all interrupt times divided by the number of electricity grid customers.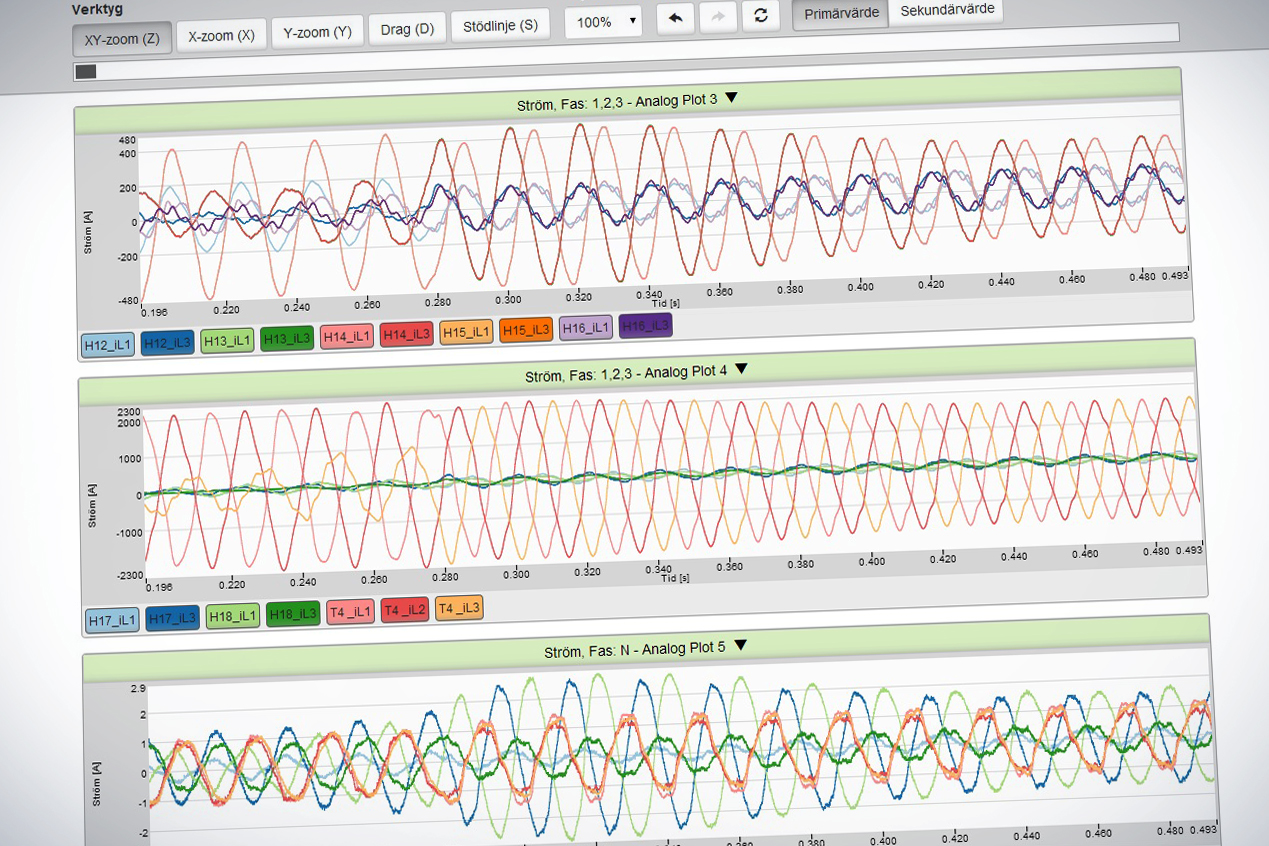 Photo: dLaboratary
The solution fits well into the Indonesian energy market, where infrastructure challenges lead to uncertain electricity networks.
– BAPI offers an opportunity for us to help Indonesia improve on its interrupt planning, says Patrick Accord.
Noise-reducing headphones for the power grid
The company Comsys was founded in 2001. Their ADF technology harmonises disturbances that would otherwise have led to production stoppages and increased losses in the electricity grid. The product describes the company as a kind of "noise-reducing headphone for power grids".
– In modern industries, there is a frequency converter, which in practice is a dimmer for electric motors. It's good because it saves energy. The problem is only that it creates interference on the grid. We address these with our technology, says Sales and Marketing Manager Rickard Jacobson.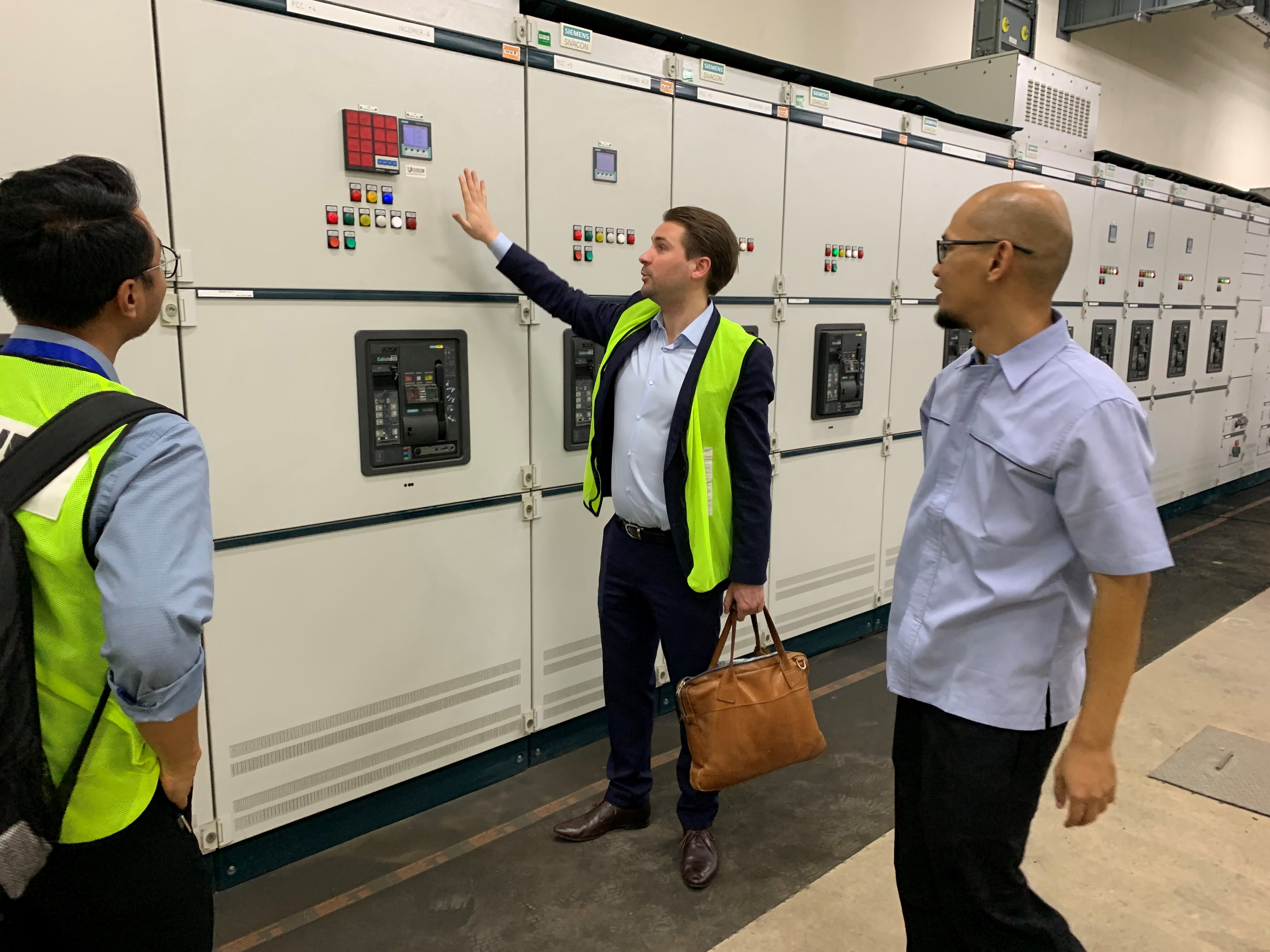 Photo: Rickard Jacobson, Comsys
Comsys hopes, through its participation in BAPI, to find a local distributor in Indonesia.
– There is a great market potential for us in Indonesia, it is a country that has both a large industry and an electricity network that faces major challenges, says Rickard Jacobson